The idea of stitching a
Detroit
cityscape is one that's been kicking around on my to stitch list for longer than I care to recall. City scenes I guess are one of the "in" things when it comes to popular stitching of late - you might even remember
my London stitching
. But one one seems to have come up with a Detroit one (surprise surprise). But hey I like a challenge and designing one myself, well it became a lot more personal and in honesty, I probably enjoyed stitching it all the more.
With Detroit having an international
riverfront
, it has a natural edge for it's city limit and place to start the stitching from. Sadly the only way to actually see this scene in real life, is to view it from across the Detroit River while standing on Canadian soil in our southern neighbours of Windsor. Luckily there is always google to doodle from. Lots and lots of doodling.
The Ren Cen
stands proudly in the middle, bordered on one side by it's smaller buildings and carparks (we have a lot of those in Detroit) and to the west, a juxtaposition of the old (Fisher) and new buildings that make up downtown Detroit (Cobo, One Woodward etc).
And compared to the real thing, it doesn't look half bad ...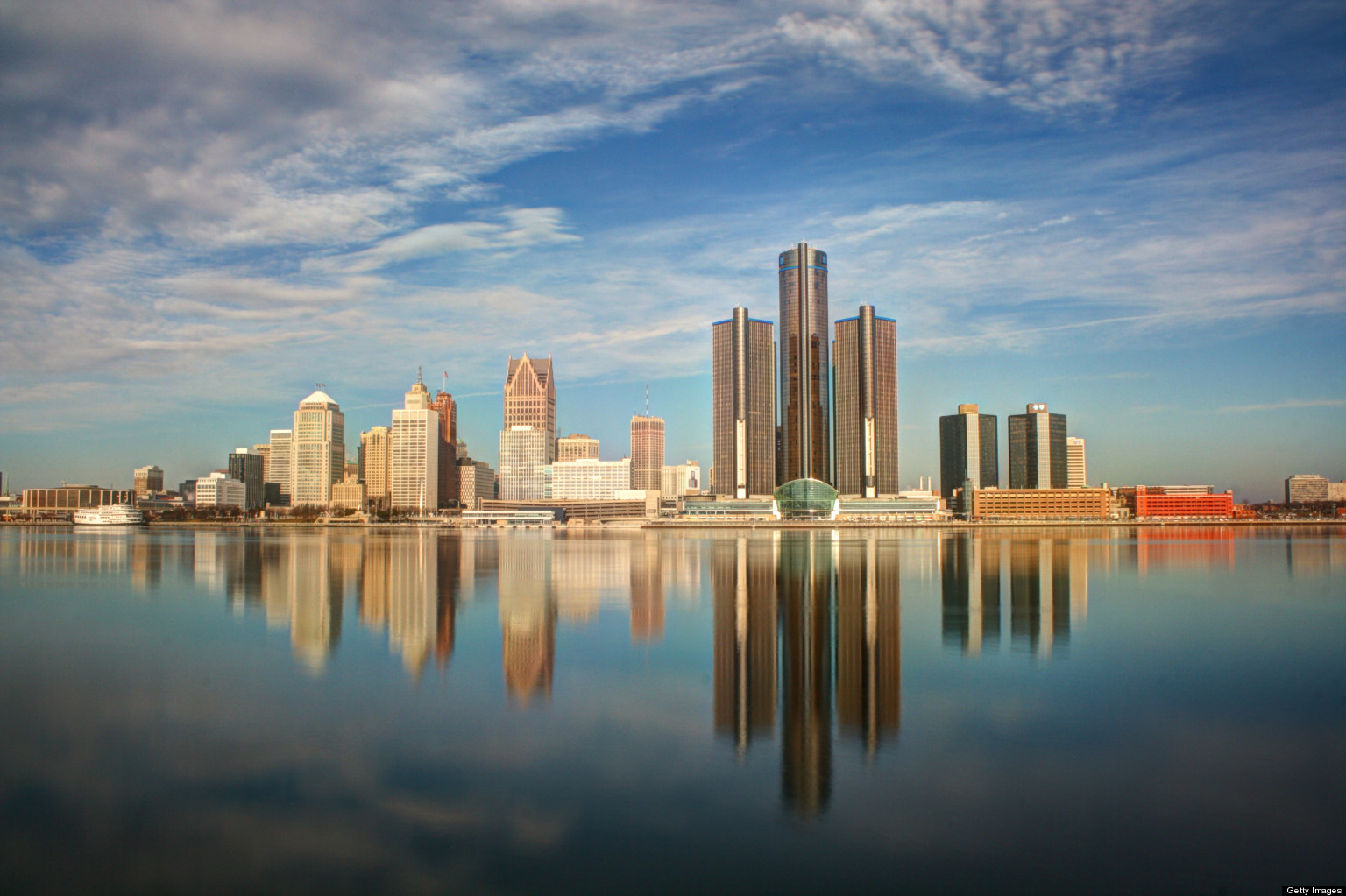 Made up of varying numbers of black thread, the design is a simple composition of back stitching and the odd grouping of cross stitches for shadows and depth. Jazzing up an old frame I grabbed for cheap at an estate sale and the picture hangs proudly on my living room wall.