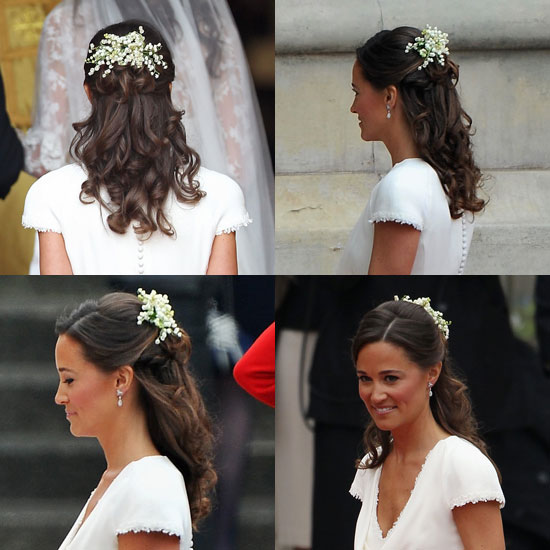 There's something utterly gorgeous about the hair style of Pippa Middleton at her sister's royal wedding last Friday. While merely a "simple" half up and half down style coming to the back from a deep side parting, with loose curls just fluttering down her back, its embellished and entangled with sweet lilly of the valley flowers setting off the brides bouquet and the flowers within the abbey.
Having a thrifty wedding is our plan and I may just have to scorch this idea to memory and recycle it.
But it is gorgeous, don't you think?!