Take a classic bed

And cover it in sweet pink tipped rose petals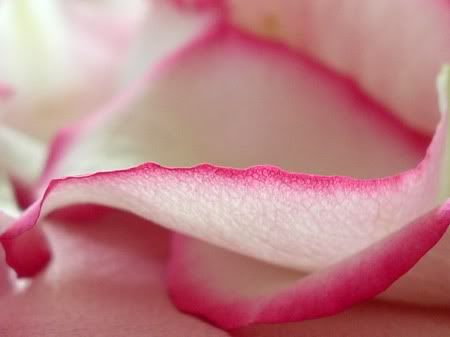 And the girl just falls deeper
I so would love that bed and dressing table - aren't they so glamorous and fab!
Sorry for the limited words tonight my dears, first day back as a working girl and I'm absolutely shattered.
The store radio was also playing an endless stream of Christmas songs - I may be well sick of them by the time Christmas arrives.
But additionally - your thoughts i'm sitting on the fence
over
Quilted objects, especially this quilted chaise;
Fabulous? Naff? Indifference? Discuss
If you do love it, you can buy it from
Squint Limited