One key film which reminds me of my childhood is the 1993 film version of
The Secret Garden.
Filmed in and around the Yorkshire Moors and Allerton Park, its a film which still retains its childlike mystery, ambiance and jovial fun yet dealing with death, disability and childhood experiences. Focusing around the journey of the ten year old Mary battling becoming and orphan and trying to change the love and longing of her cousin and uncle through the magic of a secret garden one hidden and locked away out of sight and mind.
What a perfect way of watching and spending a cold, rainy winters afternoon then by re-watching this delightful film [that and the 1947 version of
A Mircle of 34th Street
]. Sometimes period dramas can hit very wide of the mark they are aiming for, but this publication captures the plot and the meaning of the noval right on the nail. I think the best way of trying to replay and demonstrate the magical ability of this version is to just finish off with some film captures. Sometimes films from your childhood really are some of the best!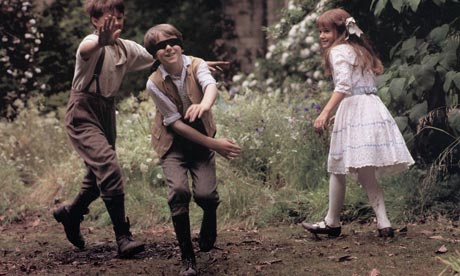 Images have been taken from

The Guardian,

Houseofmirthandmovies

,

Fish_Bear

,